What's up guys? Its Kenny here. I wanted to talk about my favorite credit card thus far as of March 28, 2020. This card by far receives the most use from me and my mom (I made her an authorized user) on a daily basis as the 4x bonus category applies to two of the most heavily spent areas, restaurants and grocery stores. The amount of money my parents, especially my mom, spends at grocery stores are insane. On top of that when we eat at restaurants, we get 4x points as well. This card is the American Express Gold card.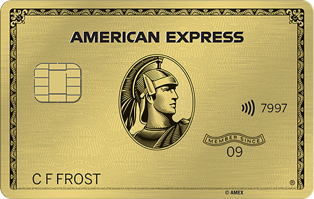 Cost to Use It
We have to talk about the annual fee as well. This card carries a $250 annual fee that may seem intimidating at first but it can greatly be offset by credits that American Express offers: $120 Dining Credit, $100 Airline Incidental Credit, and the least commonly mentioned is a $100 Hotel Credit when staying at least two consecutive nights. This takes the effective annual fee down to $-70 a year. Yes, you heard that right! A negative annual fee…only if you are able to make use of the credits.
My Experience Using the Credits
The $120 Dining Credit was arguably the easiest credit to use as you could order from the likes of GrubHub, Cheesecake Factory, or certain Shake Shacks and it would trigger the credit. This credit is the easiest for me to use since I use GrubHub on a frequent basis at school. One thing to note is that the credit is broken up into $10/month. This makes using it a bit more cumbersome, but if you go to those places on a frequent basis, it should not be too difficult to recoup those credits. On the off chance that you either cannot use those services, you could also order from boxed.com. This website is similar to that of Costco and Sam's Club where you can purchase in bulk.
The $100 Airline Incidental Credit is probably the most frustrating one of the three to use. This is because unless you already intend to buy these "incidentals" during your flight, it is difficult to recoup. In the past, purchasing gift cards from certain airlines would trigger this credit…until American Express closed this loophole off…for the time being.
The Hotel Credit goes towards qualifying dining, spa and resort activities. This $100 allows you and any guest(s) you bring to enjoy more during your stay. It is often overlooked or not mentioned. I am not sure why, but as long as you are booking within qualifying hotels, which you can find in app or on desktop version, you are given this $100 credit to use and enjoy.
A point that Youtubers and other bloggers make is that you must be using these services beforehand, or a service similar to the one you are already using, to truly say that these credits are giving you value. If you want to get down to the nitty-gritty, I agree with that statement. However, if you want a card that gives you great value and you would not mind switching services or if the card brought about a service you did not know of before, I believe that argument can be made there as well.
All in all, the American Express Gold card is an amazing card with multipliers in great everyday categories and with the addition of credits available to lessen the annual fee, this is a card for foodies and for people who eat…hopefully all of us eat. In addition, for all the newer generations, this card is metal…so subtle flex there every time you whip this card out to pay. But until next time…
We appreciate y'all letting us be a part of your Break Time.
Checking out, Kenny