As the COVID-19 global pandemic emerged and effectuated shutdowns and stay-at-home ordinances, internet service speeds and capacity became less trivial for many individuals as work and school from home became the norm. I was among those individuals as university implemented a remote teaching plan, encouraging students to move back home.
Anyways, enough of my sidetracked intro and let's dive into the point of this article…
Disclaimer: This is not sponsored in anyway and the following is based solely on my experience.
I was in need of a router after switching my ISP and among my criteria of router-searching were stability/reliability, high-speed capability, range, at least WPA2 security and ease of setup, all of which are very basic and essential. During my search, the eero WiFi mesh router was recommended to me; surely enough, it met my needs and more.
Upon receiving the eero router, the packaging impressed me. I didn't have much of any expectations but the fact that the packaging was quite clean and upscale to the point where it is comparable to Apple's packaging impressed me. The eero mesh router was super user-friendly and easy to set up. The set-up process requires the eero app that is available on both Android and iOS; the process was super simple and easy to understand and it seemed like the developers spent a great deal of time to put in small congratulatory interjections after completing a certain number of setup steps.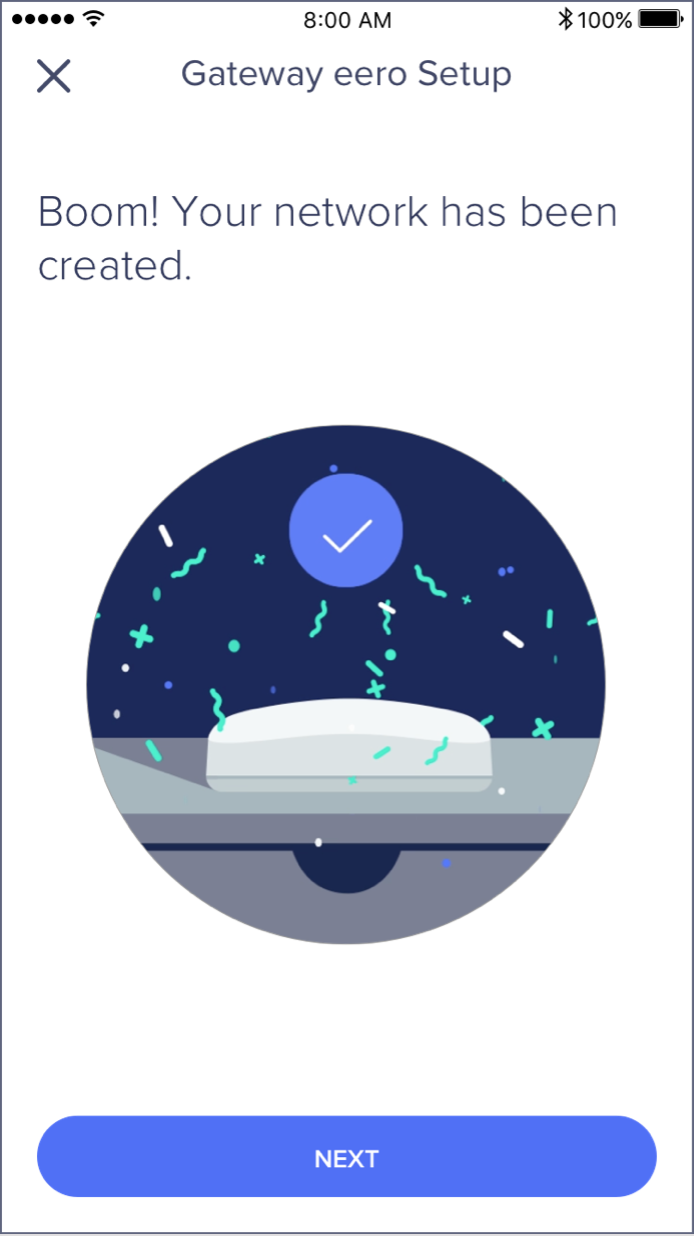 The setup process guides the user quite well by optimizing placement locations for each eero. I should also note that the eero mesh router is quite flexible — you could have anywhere from just 1 eero in your home to 128 eeros, if you live in some kind of mansion or are into that sort of thing. (Rationale of why there are so many of these routers is the fact that it is a mesh system, which enables each small eero router to work together to provide an overlapping coverage to create a more reliable and stronger WiFi reception.) The overall setup took me less than 5 minutes aside from creating a network name, which is obviously the hardest part. After the setup, I explored the eero app and found many extra but useful features that I didn't think I would want or need. The ability to update the eero router firmware just like you would your smartphone and straight from the app was cool, but there were still many other features as well. Parental controls and the ability to add a guest network while also providing a QR code from the app as an option to connect to your network are some of the few cool features I found as well. You also have the ability to kick someone's device out of your network, have the app notify you when a device connects to your network, pause the WiFi, and monitor your usage and other data all from the app. The eero is capable of linking a voice assistant, and in fact Amazon has a bundle that includes a free Echo Dot (at the time of writing). You can pause the WiFi or even turn off/on the LED light on the eero via a voice assistant like Alexa. Other extra available features include VPN, password management, antivirus, and ad blocker come with an optional monthly description. If you're interested so far or would like to check it out, find it here.
Overall, I think the eero is a great option for an average home and the cost is pretty enticing for a multi-point mesh router system; others can cost at least $100 more than the eero bundle, and you still don't get a free smart speaker. On a more technical aspect, the eero does not support WiFi 6 at the moment unlike some of its competitors. That means back and forth data transmission speeds may be slightly limited compared to WiFi 6 routers, but based on my experience I don't think its anything critical for typical everyday use.
Thanks for reading this far and letting us be a part of your Break Time.
Peace, Durian